Ingredients:
1 1/3 cups all-purpose flour, unbleached
1/2 cup finely ground almonds
1/3 cup organic sugar
1 teaspoon grated lemon rind
1/4 teaspoon salt
6 tablespoons (3/4 stick) organic butter, cut into pieces
1 egg, free-range and organic
1 teaspoon vanilla
3/4 cup seedless strawberry jam
1 teaspoon lemon juice
2 pints organic strawberries, hulled and sliced
Stir together flour, almonds, sugar, lemon rind and salt in a medium bowl. Cut butter into flour until mixture is the consistency of course crumbs. Whisk together egg and vanilla. Stir into the flour mixture to form a dough. Shape into a disk and wrap in plastic. Refrigerate for 1 hour.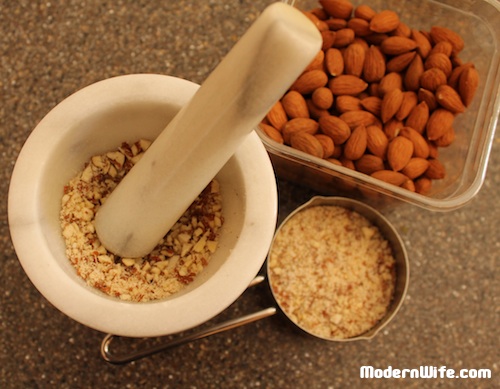 Preheat oven to 350 degrees Fahrenheit. Rub wax paper butter covers on baking sheet to grease. Place dough on baking sheet and pat into a 10-inch circle with an elevated edge. Pierce bottom of dough all over with a fork. Bake about 25 minutes until slightly browned. Cool completely.
Melt jam with lemon juice in a small saucepan over low heat. Spread 1/2 cup of jam mixture over the bottom of the tart shell. Arrange berries on top, cut sides down. Brush with remaining jam mixture.