This little piggy went to the party. This little piggy went to school. This little piggy was an afternoon snack at home. This little piggy went to gymnastics practice. And this little piggy went wee wee wee all the way in my tummy.
It's the middle of winter and these piggies are cold! Make them blankets from scratch! Sure, you can buy prepackaged dough that pops out of a cardboard can, but then you'd be setting yourself up for all kinds of chemical additives and subpar ingredients. Besides, making the dough from scratch is easy and fun. My 11 year-old daughter can do it by herself. Kneading it is the best part. She gets all kung fu about it. You can, too.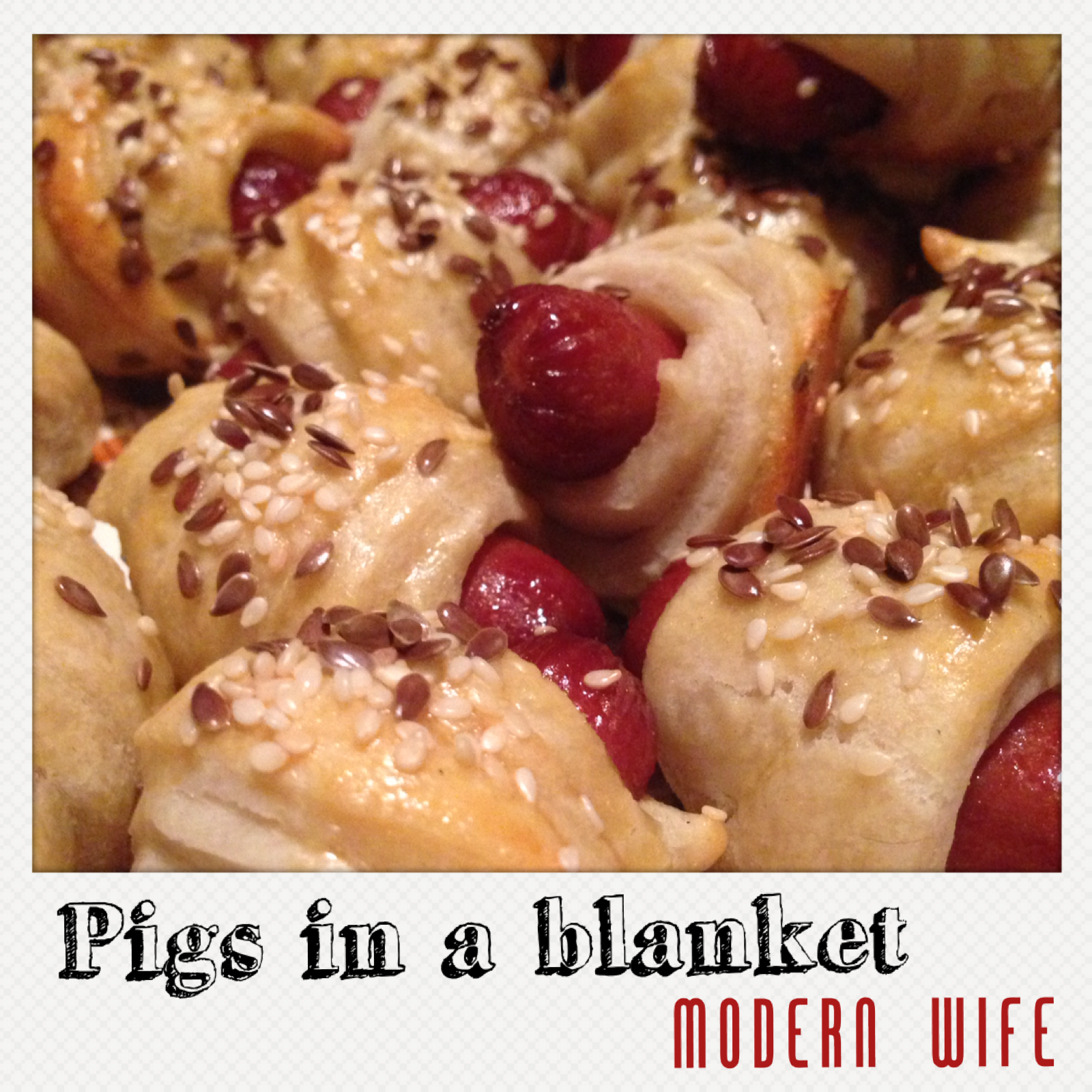 Ingredients:
2 cups organic all-purpose flour
1/2 teaspoon baking powder
1 tablespoon sugar
1 teaspoon salt
1/2 cup organic safflower oil
1/2 cup hot water
30 mini beef franks
1 egg, beaten
sesame seeds
flax seeds
Preheat oven 375 degrees F. Mix together flour, baking powder, sugar and salt in a medium bowl. Add oil and water. Whisk together until fully incorporated and you see no powdered lumps left. Knead the dough well on a floured surface. Divide the dough in half and roll out the first lump until it's thin and semi-rectangular. Using a knife or a pizza roller, cut out 15 triangles. Position a mini frank on the wider end of each triangle and roll the dough around the little piggy. Brush with egg and lay on a greased baking sheet. Repeat until there are 30 little piggies in a row. Sprinkle sesame seeds and flax seeds. Bake for 25 minutes or until pastry is golden brown.